Recommended resin UV-LED Resin Moon Drop
UV-LED Resin Sun Drop

Contents Transfer sheet x 5 sheets
(W100 x H148 mm / white color)
・Good for UV-LED resin & 2 parts epoxy resin (Patent pending.)
・ Print your favorite photo, illustration, or drawing on the transfer sheet.
・After Curing, the surface of the resin becomes cloudy appearance with water resistant.
・It can be run through laser and inkjet printers.
Printer driver setting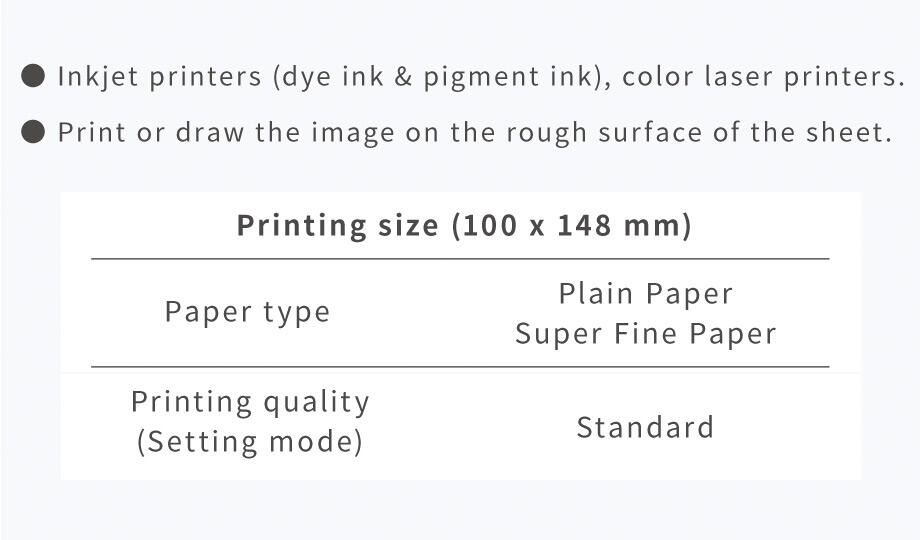 Pens that can be used for the sheet.
〇
・water-based pen ・oil-based pen ・ball point pen ・alcohol maker ・watercolor paint ・acrylic paint
✕
・friction pen ・oil paint ・creyon ・pastel
・Black solid coating material may not be transferred well.
・Color may change due to the heat of curing.