SAFETY
For our products to be enjoyed by many people for a long time, we seek a higher safety standard in every product field.
About our products
Our clay products are tested by public organizations and regulated under the safety standard of each product field.
Some products have safety certifications such as the AP seal and the SST Mark.
AP seal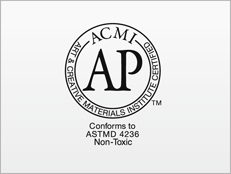 It is a certification seal launched by the ACMI (Art and Creative Materials Institute). The products are tested for acute and chronic toxicity, eye or skin irritation, cancer-causing substances, allergies, hormone-disrupting substances and other possible hazards to the human body.
These tests are conducted at the Duke University Medical Center by trained toxicologists, which makes this seal extremely reliable.
Following Padico products have been tested and certified by ACMI to conform to ASTM D 4236 safety standard for safe labeling Products with the AP seal. La Doll, Hearty, Hearty color series, and Hearty Soft

ST Mark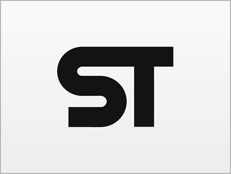 The safety of toys in Japan is assured by the ST Mark program operated by The Japan Toy Association (JTA). The JTA established "Toys Safety Standard" in 1971, in consultation with the authorities concerned, academic experts and representatives of consumers. The new Japan Toy Safety Standard ST2012 was published in October, 2012. Under the new standard, clay chemical properties' requirements are modified to align with EN71 Part3. Clays are tested to make sure whether harmful substances are not used in the materials of clays.
Following clays have been tested and allowed to put the ST Mark on packages.
Light Paper Clay Karugaru, Paper Clay 1kg, Light Weight Oil Clay

About our materials
The materials of our products are regulated by the Material Safety Data Sheet and reception tests. We do not use asbestos or substances including asbestos in our products.
Material examples
Talc (a kind of ore named talc ground into powder)

・control size average and distribution of particles, and whiteness
・no asbestos detected
According to "testing methods for asbestos in talc used to make baby powder" issued on November 6, 1987, by the Pharmaceutical and Food Hygiene Committee2(No.1589).

Preservatives and anti-mildew

・We use the amount of preservatives and anti-mildew least necessary to prevent our products from going bad.
・We use preservatives approved by the FDA and anti-mildew used for food.
※What is FDA?
FDA stands for the U.S. "Food and Drug Administration." It is a governmental agency within the Department of Health and Human Services and enforces the "Federal Food, Drug, and Cosmetic Act." It is similar to the Ministry of Health, Labor and Welfare in Japan. It approves and regulates the distribution of food and drugs etc. and is responsible for protecting the public health of U.S. citizens.

Water

The water we use to manufacture clay is the undercurrent water from Mt. Fuji. The water comes from the melting snow of Mt. Fuji, and takes ten or more years to percolate through the lava bed of the mountain. We pump up the water from 100 meters below at our well in our Gotemba factory
Attention!
As stated above, our products are made from carefully selected ingredients and safety checked. Even so, our products are made strictly for plastic arts and not for other uses (ex. eating, drinking, putting in the eye, etc.), so do not use them for purposes other than what they are made for. Doing so may cause suffocation or blindness. Because each person's constitution is different, if you feel any pain or find any changes when using the products, stop use immediately and consult a doctor.
Our efforts to help the environment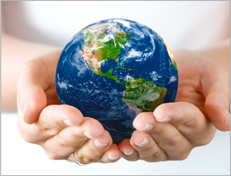 Since environmental problems become more serious each day, we are making every effort to reduce environmental pollution at Padico. Marking our products and packages for ingredients, and using new materials instead of conventional materials made from substances said to be hazardous to the human body, are some of the things we are doing.