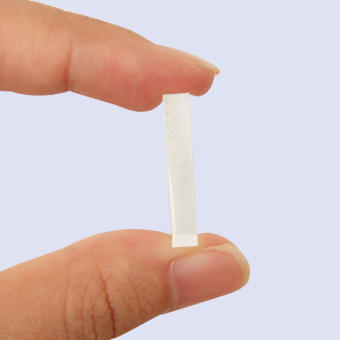 Curing Time
●UV light (36W) / 2 ‒ 10 minutes
●Sunny sunlight / 10 ‒ 30 minutes
●Cloudy sunlight / 60 minutes
(Curing period differs depending on the size and seasonal changes)
Caution
●Do not lift resin out of molds when the resin is still hot after curing. That may result of damaged molds.
●2-part epoxy resins may be lifted out of mold before completely cured. As a rough indication, take it out in a half-length of the required curing time.
●Do not use a microwave.
●Molds are consumption articles. They may be distorted in shape or have cloud surface by resin heat reaction with long time use.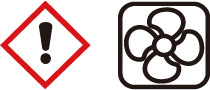 No fire. Use resin in a well-ventilated room.
Avoid contact with skin, eyesand clothed.
Store in cool and dry.
Proper storage temperature:0℃ - 25℃
For ages 15 and up.
Warning
Inflammation occurs when a liquid contacts the eyes.
It may cause corneal damage or visual loss.
Please handle with care.