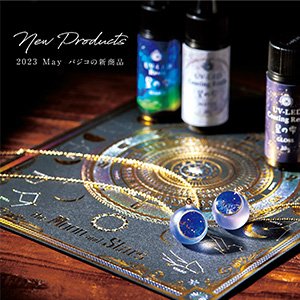 2023.04.25
We are pleased to announce you that two types of coating resins will be released on May 26th, 2023. The UV-LED Coating Resin "Star Drop Gloss" & "Star Drop Matte" are specialized for surface finishing of art works. Gloss and matte types are available in two sizes, 10g and 30g. The resins cure quickly after applications and produce hard finishes with no surface stickiness.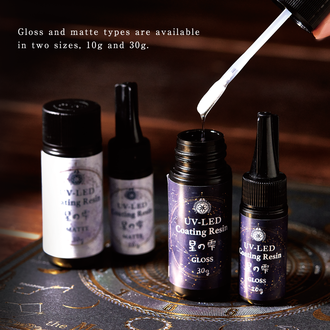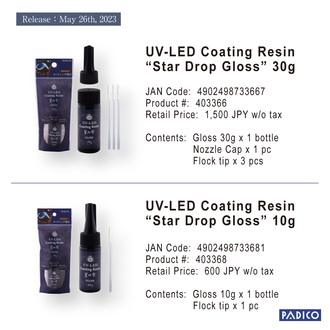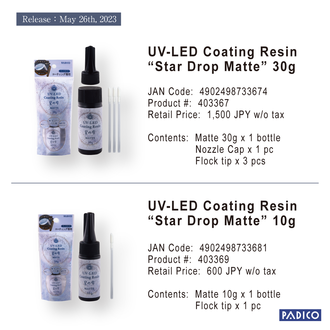 Flock tip applicators & bottle cap set for use with UV-LED coating resins, the main products of the new Spring 2023 line, will be available on May 26th.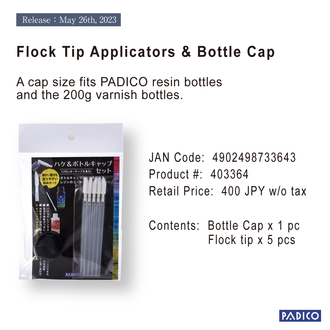 We are pleased to announce you that following colorants for resin are 2023 Spring new items launching on May 26th. Turquoise, aqua blue, and royal blue, these three colors were in the limited edition "Jewel Clear Set Ocean" released in 2020.
The three blue colors selected by the popular vote for restoring are now standard products in single 10ml bottles.